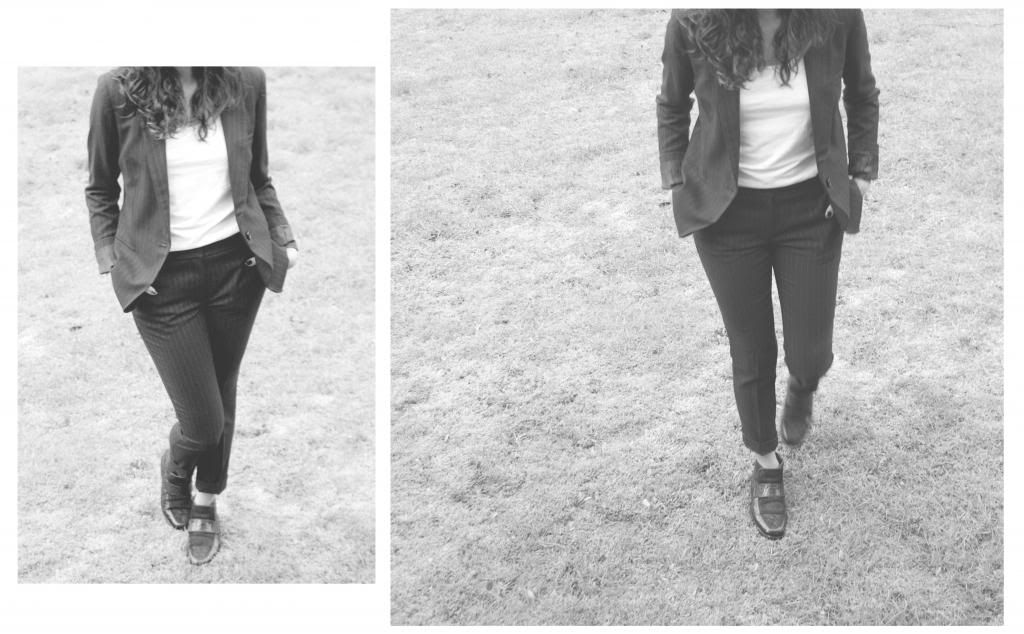 I've already taken advantage of the crazy sales this january, and crossed one thing off of my
2014 clothing wishlist:
The pinstripe suit.
I was greatly encouraged by Mango and their january sales: 50 % off seemed like an amazing bargain, and I was almost going to click home the suit, which I linked to in my wishlist post. However, before I pressed "purchase", I decided to browse the Mango Outlet and what a great idea that was! There was a suit which appealed to me much more than the one sitting in my basket, and also with a much more favorable price tag. Long story short, I got the cheaper version. Discounts on top of discounts, and more a likeable design, is just a no-brainer.
However both versions are still at a great price, so if you're searching for a pinstripe suit, they canbe found here:
//
Jeg blev enormt begejstret over Mangos udsalg - 50 % rabat er jo fantastisk. Men lige som jeg skulle til at klikke jakkesættet hjem - det sæt, jeg linkede til i min ønskeliste - slog det mig, at jeg burde tjekke Mango Outlet... Og godt jeg gjorde! Der var endnu et jakkesæt derinde, der passede min personlige æstetik meget bedre, så den endte jeg med at købe. Desuden, så er procenter ovenpå procenter jo intet at ryste på hovedet af.
Hvis I søger et pinstripe jakkesæt, så kan i klikke på linksene længere oppe for at se begge versioner fra Mango. Der er stadig en super pris på begge sæt!